Garbage Patch Kids!
Posted On April 10, 2020
My second assignment of the week was inspired by my first assignment, but this time follows the Logo Switch Up assignment rules.
While looking for inspiration for my first assignment, I stumbled upon the logos for Cabbage Patch Kids and Garbage Pail Kids. I knew it would be a fun mash-up. Cabbage Patch Kids were popular dolls in the 1980's and Garbage Pail Kids were a play on baseball trading cards.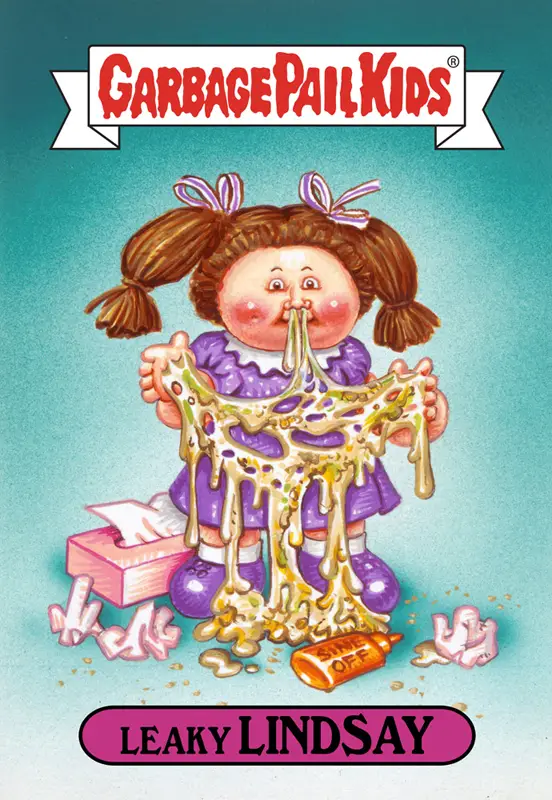 To start I needed to find a clear and editable Cabbage Patch logo. Similar to with my first assignment, to eliminate the unwanted logo letters, I "Quick Selected" the components I wanted to keep and painted over everything else with white to match with the pre-existing background.
The next step was to get the Garbage Pail Kids logo. I was able to locate a logo someone had already created.
Next, I knew I wanted to incorporate a Garbage Pail Kid to replace the Cabbage Patch baby on the logo. After a little searching I found one of the original kids.
I isolated the head, erased the rest, and put it all together for the finished product. Looking back, the hear is a little pixilated, I should have soothed out the edges and maybe manipulated the resolution to make it look less Photoshopped and more cohesive.
#ds106